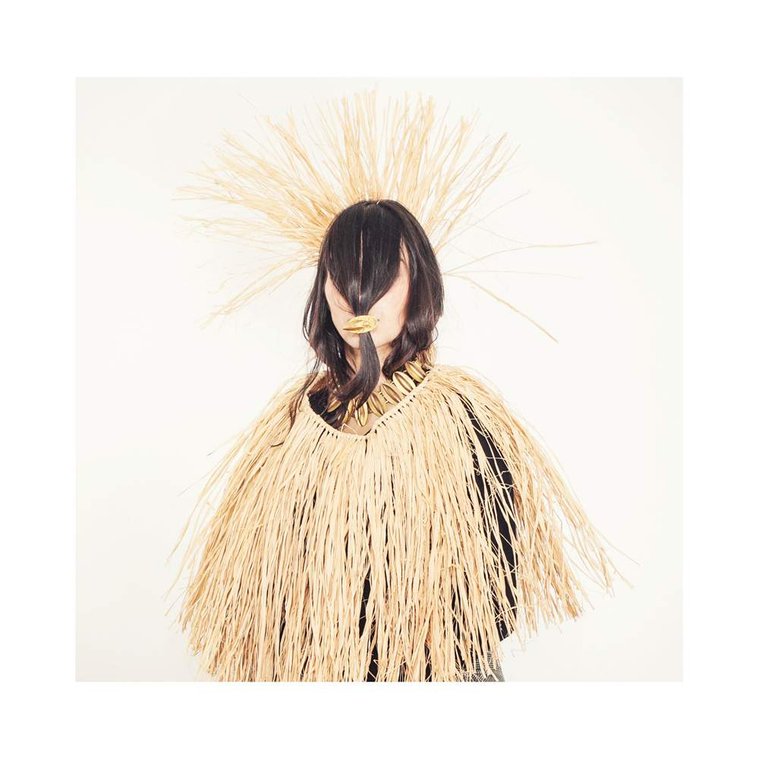 NEWS
2022:

A visage découvert & Art dans La rue, Gentilly,
Photmenta, Muza MUSEUM, Tel Aviv,
MGI, Paris

2021: TRANSMISSION, Musée Internationnal de l'Horlogerie, la Chaux-de-fonds, Suisse

Vernon Subutex, Canal Plus

2020: Voeux du maire de Vitry sur seine, In situ dans la ville &Théâtre Jean Vilar

Vernon Subutex, Canal Plus
2019: Quartier de la cannebière,exposition in situ, Planetes Emergences, Marseille
MASK», La Timone, Photographie Marseille,
2018: Framer Framed, Amsterdam,Netherland
2017: Photolux Festival, Italy
«Paysages français,une aventure photographique»,Bibliothèque Nationale de France, Paris, France
2016: «Self Reflection», Festival Photo Kolga Tbilisi 2016, mai 2016,Georgie
2015:«La Photographie Marseille», Maison Blanche, Marseille,France
«La Pelle aux Rêves»,Herblay, France
2014: «Inter Kultur Foto Art», Marienplatz, Stuttgart, Allemagne,
«Encontros Da Imagen», Braga, Portugal
«Carte blanche Off The Wall», Le Bon marché Rive Gauche, Paris,France
«Fotofestiwal», Lodz, Pologne,
«EmoiPhotographique», Hotel Saint Simon, Angoulême,France
«Circulations», Centquatre, Paris, France
2014:.Galerie Rivière Faiveley, Paris, France
About Me


« Dans le travail de Marie Hudelot, sceptique sur les qualités avérées de la physiognomonie, la description traditionnelle du sujet se dissout en quelque-chose pour lequel il n'existe pas demot adéquat. Quelque-chose de joyeux et juste, d'a- historique et en dehors de la modernité photographique. On devine les types : le pouvoir, la grâce, la soumission… Cette photographie fait la part belle au spectateur. A lui de reconstituer ce tarot moderne et d'en percer le mystère. » François Cheval


«It is in our nature and part of our legacy to think only in terms of facial recognition. A portrait equals a face or a look. This definition is as valid for the history of art as it is for police identification. People even imagine finding a trace of their biological mechanisms in photographic portraits. In the work by Marie Hudelot, sceptical about the proven qualities of physiognomy, the traditional depiction of the subject dissolves into something for which there is no suitable word. This something is joyful and appropriate, a- historical beyond photographic modernity. We figure out the types: power, grace, submission...This photography honours viewers. It's up to them to recompose this modern tarot and to fathom its mysteries.»

BIO


Après des études de cinéma à Montpellier, Marie Hudelot poursuit une formation en photographie et multimédia à l'université de Paris 8. Elle marque son intérêt pour le portrait, l'identité, l'étude du corps et laperformance. Elle obtient un master en 2006.
Nourrie d'éléments autobiographiques, partagée entre la France et l'Afrique du Nord,l'artiste entreprend son travail en questionnant l'identité etla transmission dans le contexte de métissage culturel à l'heure du post-colonialisme. Son champ de recherche se situe dans larencontre des différentes cultures. Tout en s'interrogeant sur la transmission, l'évolution de la génétique, Marie Hudelot imagine de nouvelles formes de représentations mémorielles dans une dimension prospective. Avec sa dernière série Fetish, Maries'intéresse à la sculpture et propose des petits totems symbolisant les vestiges retrouvés de son histoire.
Le travail de Marie Hudelot est publié dans la presse internationale en Europe, Asie et Moyen-Orient. Il a été présenté en galeries en France et aux Pays-Bas, en format monumental sous la Grande Nef du 104, dans les couloirs de la Ratp ainsi que dans de nombreux festivals européens comme PhotoLux en Italie- Circulations à Paris- Fotofestiwal de Lodz- Encontros Da imagen de Braga- Kolga Tbilisi Photo- Interkultur de Stuttgart- Emoi Photographique d'Angoulême.
Finaliste de nombreux prix prestigieux comme le Grand Prix du Fotofestiwal de Lodz et HSBC, Marie reçoit la Bourse d'aide à la création du Val de Marne et devient lauréate du Prix Maison Blanche de Marseille. En 2015, elle fut invitée par le musée Niépce afin d'animer un Workshop "Alter Ego" qui fut présenté lors de la Nuit des Musées à Chalon-sur-Saône et aux Rencontres d'Arles la même année.



After studying film in Montpellier, Marie Hudelot took a course in photography and multimedia at the University of Paris 8. She took an interest in identity, study of the body and performance and obtained a Master's degree in 2006.
She continued her work questioning identity in the context of a cultural melting pot in the age of post-colonialism driven by autobiographical elements from France and North Africa. She then built up imaginary archetypes based on the unwritten stories told by her ancestors leading to her first trilogy on identity with the series Heritage, Native and Devotion.
Her area of research now focuses on contact between different cultures around the world, to experiment with the notion of alterity. Marie Hudelot imagines new characters and Totems in a forward-looking dimension while raising questions about memory, transmission and the evolution of genetics.
Marie has worked with numerous designers, artists and news agencies, aswell as accepting advertising commissions. A finalist for many prestigious prizes like the HSBC Photography Prize in 2015, her personal work is published in the international press (Hong Kong, Middle East, England, Poland, Germany, Russia, etc.), has been presented in galleries, with a monumental format in the great nave of the 104/Paris and in the corridors of the RATP as well as in many European festivals (Circulations in Paris, Émoi Photographique in Angoulême, Fotofestiwal in Lodz, Encontros Da imagen in Braga, Kolga Tbilisi Photo, Interkultur in Stuttgart). In 2015 she was invited by the Niépce Museum to run an "Alter Ego" workshop that was presented during the Night of Museums in Chalon- sur-Saône and at Rencontres d'Arles the same year. Marie Hudelot continues to collaborate with Festival Circulations that has just produced a memory game in limited edition and is currently working on thepublication of a monograph based on her first trilogy about identity.
PRIX:
Bourse d'aide à la création du Val de Marne, 2015
Lauréate Prix Maison Blanche 2015
Finaliste Prix HSBC pour la Photographie 2015
Finaliste Portfolio Fotografia Emergentes DST 2014
Finaliste Grand Prix Fotofestiwal Lodz 2014
Finaliste Lensculture Emerging Talent Award 2014
CV
SOLOSHOW:
2019:

Quartier de la cannebière,exposition in situ, Planetes Emergences, Marseille
2018:
Framer Framed, Amsterdam,Netherland
2017:
Photolux Festival, Italy
Framer Framed,Amsterdam, Netherland
2015:

Hôtel St Georges, Chalon-sur-Saône, France
2014:.
Galerie Rivière Faiveley, Paris, France
Octobre2017/Workshop « La jeunesse », Maison du Geste et de l'Image, Paris
Février2015/ Workshop «Alter Ego»,Réseau Canopé, Musée Niépce & Collège Robert Doisneau de Chalon-sur-Saône, France
Exposition d'Alter Ego:Nuit des Musées & Mairie de Chalon-sur-Saône, Des clics et des classes Rencontres d'Arles 2015, Arles, France
GROUPSHOW:
MASK», La Timone, Photographie Marseille,
2017/2018
«Paysages français,une aventure photographique», 24 octobre 2017 au 4 février 2018
Bibliothèque Nationale de France, Paris, France«Self Reflection», Weltkunstzimmer, Düsseldorf /Capa Center Budapest 2017/Promenades photographiques en Condroz,
2016
«Voies Off», Arles, France
«Self Reflection», Festival Photo Kolga Tbilisi 2016, mai 2016,Georgie
2015
«La Photographie Marseille», Maison Blanche, Marseille,France
«Voies Off», Arles, France
«Identités»,Galerie Rivière/Faiveley, Paris, France
«Document Fictionnel d'Identité», POLA, Bordeaux, France
«La Pelle aux Rêves»,Herblay, France
2014
«Inter Kultur Foto Art», Marienplatz, Stuttgart, Allemagne,
«Encontros Da Imagen», Braga, Portugal
«Carte blanche Off The Wall», Le Bon marché Rive Gauche, Paris,France
«Fotofestiwal», Lodz, Pologne,
«EmoiPhotographique», Hotel Saint Simon, Angoulême,France
«Circulations», Centquatre, Paris, France
2013
«Flash-Expo», Exposition «Portraits», Vichy, France
«Inaugurations Partagées», Galerie Cédric Bacqueville, Lille, France
PRESS
Interviews:
Tv5Monde, Emission Maghreb Orient Express, XavierMarquet/ Mohamed Kaci
FranceFine Art, Anne-Frédérique Fer - Impression et Catharsis,Jérémy Prudent
Porfolios& Articles:
The British Journal Of Photography,Gemma Padley( GB)- Foto&Video (RU)- Blink Magazine (Corea)- SouraMagazine (Dubaï): p50-57 - AfriqueInvisu, Olivia Marsaud- ZeitMagazine (DEU) - ArtPhotoFeature(HK) - UBIQWIST( US/GB) -CompétencePhoto (Fr) - MagentaMag (POL)
Publications
FollowArt With Me -Libération -L'Oeil de la photographie- Our age is 13 –LensCulture
Emaho Magazine –Time Out -Madame Figaro - Supplément du Monde - Télérama - LeTemps-Le point.fr - LaLibre.be - Méditerranée – Maghrebzine- Biba– Fubiz – Jalouse